Technology - Licht Journal originally published at Technology - Licht Journal
CTOs, CFOs, CIOs and IT Directors looking to enhance business operations now have an ally in the digital workforce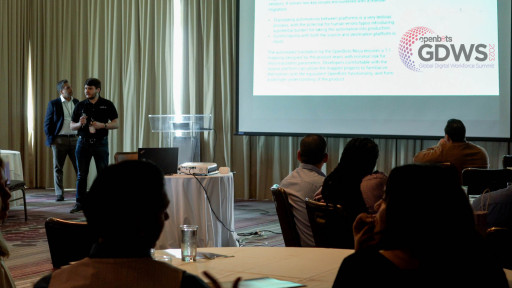 Global Digital Workforce Summit 2023
The event will be live-streamed on Feb. 1, 2, and 3 from 9 a.m. to 5:00 p.m. daily.
MIAMI - January 2, 2023 - (
Newswire.com
)
OpenBots officially announced the first Global Digital Workforce Summit to be held virtually in Miami, Florida, on Feb. 1, 2 and 3 of 2023. This event brings international leaders from the intelligent automation industry to share their latest automation solutions and implementation tips.
A digital workforce is a team of virtual bots that mimic human behavior on a computer by automating repetitive tasks. As a result, digital workers never get tired, distracted or bored. Instead, the result is increased accuracy, quality, flexibility, efficiency and profitability. "We are excited to welcome international leaders from the intelligent automation industry and to join the discussion about the latest trends and automation solutions at our Global Digital Workforce Summit," said OpenBots' CMO, Gilberto Marcano.
OpenBots and partners boast a digital workforce that consists of digital bots that perform tasks in healthcare, insurance, banking, mortgage, supply chain, oil/gas, wine and spirits. The Intelligent Automation platform has an ongoing partnership with developers to expand the digital workforce to more industries. Far from the average RPA Platform, companies can build a digital workforce on the OpenBots platform without licensing fees and made up of digital assistants. For example, Fred is the digital bot that automates accounts payable processes, Brad reviews and approves Wine and Spirits permits, Jenny automates underwriting tasks and Larry automates tasks during loan origination.  
Although the digital workforce is a fairly new concept, it is rapidly gaining traction because of its myriad benefits to companies, their employees and customers. A study by Nucleus Research found that Robotic Process Automation (RPA) offered by OpenBots reduced software costs, increased employee productivity and avoided new hires.*
CEO of Marketplace Therapy, Michael Rappaport, summed up the overall impact of OpenBots' digital workforce. He said: "Embracing this technology allowed us to eliminate work that is no longer necessary and created more time to spend with patients, less training for employees and decreased the FTEs required to perform the same amount of work."
Ashish Nangla, CEO of OpenBots, said: "The easiest way to improve efficiency and profitability is to leverage automated technologies to execute different tasks in your business. As a result, more and more companies are recognizing the benefits of Intelligent Automation and making investments that benefit the organization and the employees."
To start building a digital workforce, customers can choose a prebuilt solution or have the company create one from scratch. For further information about OpenBots' digital workforce, visit:  https://openbots.ai/digital-workers.
The Global Digital Workforce Summit will be live-streamed on Feb. 1, 2 and 3, 2023. To watch the event, you can register on the Global Digital Workforce Summit's page, click here to register on Eventbrite or LinkedIn.
* Reference: https://nucleusresearch.com/research/single/openbots-demonstrated-scalability
Contact Information:
Jason Dzamba
Director of Media Relations
[email protected]
1-646-216-7541
Gilberto Marcano
CMO
[email protected]
+1 (646) 216-7541
Press Release Service by
Newswire.com
Original Source:
OpenBots Welcomes 2023 by Launching Digital Workforce Solutions at the Global Digital Workforce Summit
Technology - Licht Journal originally published at Technology - Licht Journal