Technology - Licht Journal originally published at Technology - Licht Journal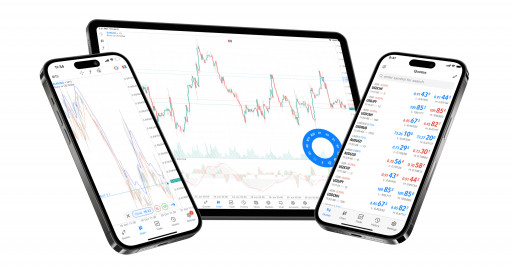 MetaTrader is back
MetaTrader is back
LIMASSOL, Cyprus, March 6, 2023 (Newswire.com) - On the 6th of March 2023, MetaTrader 4 and MetaTrader 5 Apps have been reinstated and are available for download from the AppStore. During the lengthy process of restoring the Apps back in the AppStore, MetaQuotes has communicated to Apple extended explanations surrounding operational technicalities and provided further insights as requested.
All matters have been resolved and the iOS applications have been reinstated to the store. Our applications are fully compliant with Apple's requirements.
"We are happy that the situation has been resolved and we managed to find an understanding with Apple," Renat Fatkhullin, CEO of MetaQuotes, commented. "Our company respects the requirements of any marketplace and always strives to meet them. We feel responsible to our users and, therefore, we did our best to provide clarifications on the issues raised from Apple in a timely manner. I also want to thank the traders, brokers and media, who actively showed their support."
Mobile versions of MetaTrader are designed to trade currencies and stocks. This is a fully-featured working tool that allows the implementation of various trading strategies. The applications have been distributed free of charge via the App Store since 2011.
Mobile applications can be downloaded from the App Store (MetaTrader 4, MetaTrader 5) and from Google Play Store (MetaTrader 4, MetaTrader 5), as well as from the official website of the platform.
Contact Information:
Mikhail Kirilin
PR Manager
[email protected]
+35795564211
Original Source:
MetaTrader 4 and 5 Applications Are Back in the Apple AppStore
Technology - Licht Journal originally published at Technology - Licht Journal