Technology - Licht Journal originally published at Technology - Licht Journal
GreenBook's 10th annual Insight Innovation Competition offers consumer insight innovators the chance to showcase their ideas and win $10,000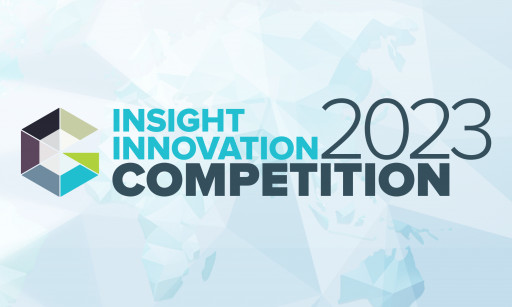 GreenBook's Insight Innovation Competition 2023
10 Years of Predicting the Future
NEW YORK, February 27, 2023 (Newswire.com) - GreenBook, a leading global provider of events, publications, and digital resources for market research and marketing professionals, has announced a call for submissions for their 10th annual Insight Innovation Competition hosted in conjunction with their 10-year celebration of the Insight Innovation Exchange (IIEX) conference series.
Over the past decade, the Insight Innovation Competition has given more than 160 early-stage innovators a literal stage to amplify the visibility of consumer insights technology and techniques that have become preferred methodologies, widely adopted solutions, and best practices in the world of business, analytics, and insights.
"We couldn't be more excited to launch our 2023 Insight Innovation Competition and uncover the next wave of emerging trailblazers in our insights community," says Lukas Pospichal, managing director of GreenBook. "If an innovation or idea has become a best practice in our industry, you've likely seen or heard it first through the illustrious cohort of innovators spotlighted in the competition."
Noted past winners of the competition, including Zappi, Remesh, Veylinx, and RIWI, have gone on to redefine what market research can accomplish — raising millions of dollars in capital, creating billions of dollars in enterprise value, and creating new categories that are now adopted as preferred solutions in the consumer research practice, guiding the future of insights.
"Truly, one of the best ways a research technology, customer experience measurement, or insights analytics startup can gain visibility for their innovation is by taking the stage as a finalist in the Insight Innovation Competition at our IIEX events," says Pospichal.
Who can apply: Submitting companies must be early-stage, majority privately held, and are not to have exceeded $5M in total annual revenue in the previous year.
Submission deadline: April 5, 2023
Finalists will present their innovations for crowdsourced judging at the Insight Innovation Exchange 2023 North America conference on May 24-25 in Austin, Texas. The winner will receive a $10,000 prize.
Read more about the Insight Innovation Competition and application criteria here.
Learn more about the Insight Innovation Exchange conference series here.

About GreenBook
GreenBook is a global leader in providing events, publications, and digital resources for market research, marketing, and business professionals. Our suite of tools includes the industry-renowned GreenBook Research Industry Trends (GRIT) report, Insight Innovation Exchange (IIEX) conference series, GreenBook Directory, GreenBook Future List, and Insight Innovation Competition. Through these resources, we collaborate with and spotlight the brightest innovations and innovators in consumer research, provide unique and powerful business solutions, and co-create the future of insights.
Learn more about GreenBook at https://www.greenbook.org/
More Information
Insight Innovation Competition: https://www.greenbook.org/mr/insight-innovation-competition/
Insight Innovation Exchange conference series: https://www.greenbook.org/mr/events/
GreenBook: https://www.greenbook.org/
Contact Information:
Jasmine Matthews
Marketing Manager, GreenBook
[email protected]
Original Source:
GreenBook Launches 2023 Insight Innovation Competition for Early-Stage Startups
Technology - Licht Journal originally published at Technology - Licht Journal