Technology - Licht Journal originally published at Technology - Licht Journal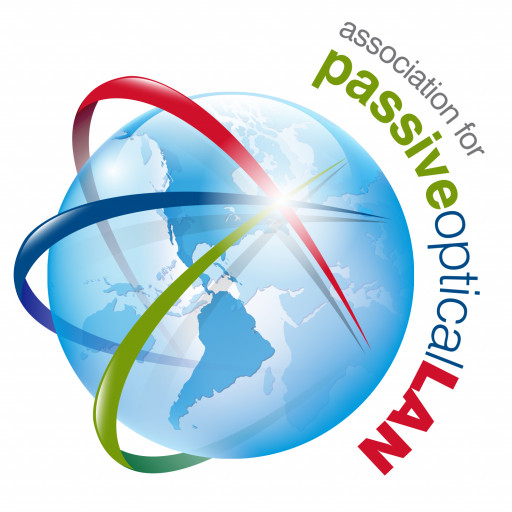 APOLAN
APOLAN logo
NEW YORK, January 25, 2023 (Newswire.com) - The Association for Passive Optical LAN (APOLAN), the nonprofit organization advocating for the education and global adoption of Optical Local Area Networks, is showcasing the latest POL developments and the association's recent initiatives at two events in early February - the APOLAN Annual Member Meeting and BICSI's Winter Conference & Exhibition in Tampa, Florida.
"APOLAN looks forward to spotlighting optical LAN innovations and advancements during these events," said Brian Hardy, executive vice president at ITConnect and APOLAN chairman. "The association will honor members' achievements, highlight the association's work to elevate fiber network adoption and educate BICSI Winter Conference attendees about the advantages and benefits of optical LAN technologies."
BICSI's Winter Conference & Exhibition
APOLAN and member companies AECOM, ITConnect Inc., Nokia and Tellabs will kick off the BICSI Winter Conference by presenting the "Fundamentals of Passive Optical LAN" masterclass on Feb. 5-6, 2023. This educational seminar provides an overview of the value, architecture, design and powering considerations for optical LAN technology. The presentation specifically focuses on system components, benefits, design methodologies, power survivability using AC and DC methods, planning and commissioning of electronics, infrastructure testing and closeout package deliverables. Attendees who complete the two-day seminar receive 12 Continuing Education Credits.
APOLAN will also share its POL expertise as an exhibitor (booth #1005) at BICSI 2023 Winter Conference & Exhibition on Feb. 5-8. The Exhibit Hall will enable conference attendees to meet APOLAN members, learn about the power of optical LAN technology and find out how APOLAN's education, advocacy and membership are helping to advance fiber network adoption. For more information about the event, visit the BICSI Winter Conference website.
APOLAN Annual Member Meeting - 10th Anniversary Celebration
APOLAN will hold its annual member meeting on Feb. 6 at 1:30 p.m. EST in Meeting Room 4 at the Tampa Marriott Water Street. The event is open to all member companies and media. As part of the member meeting, the association will:
Kick off APOLAN's 10th Anniversary Celebration
Announce APOLAN's new name and brand
Announce 2022 APOLAN Award winners. The ceremony will honor member companies that have embraced the association's mission to educate, innovate and promote the global adoption of optical LAN.
Review APOLAN's recent initiatives, committee projects and plans for the coming year.
Hear from feature speaker Dave Cunningham, Fiber Optic Sensing Association Board Director, Network Integrity Systems VP of Marketing and APOLAN Founding Board Chair.
For more information about APOLAN, optical LAN solutions and membership opportunities, visit APOLAN's website.
About APOLAN: APOLAN is a nonprofit organization that is driving adoption and educating the market about the technical and economic advantages of optical LAN technology. Through its membership, which is comprised of manufacturers, distributors, integrators and consulting companies actively involved in the marketplace, the association hopes to help designers, engineers, architects, building owners, CIOs and IT departments implement and successfully use optical networks.
Contact Information:
Brianne Scott
Executive Director
[email protected]
Original Source:
APOLAN Will Share Optical LAN Insight at BICSI Winter Conference
Technology - Licht Journal originally published at Technology - Licht Journal