Aviation - Social Gov originally published at Aviation - Social Gov
GESAR, a leading customized robotics manufacturer specializing in unmanned systems for civilian, tactical and industrial applications, has launched a long range Vertical Take Off and Landing (VTOL) Unmanned Aerial Vehicle (UAV).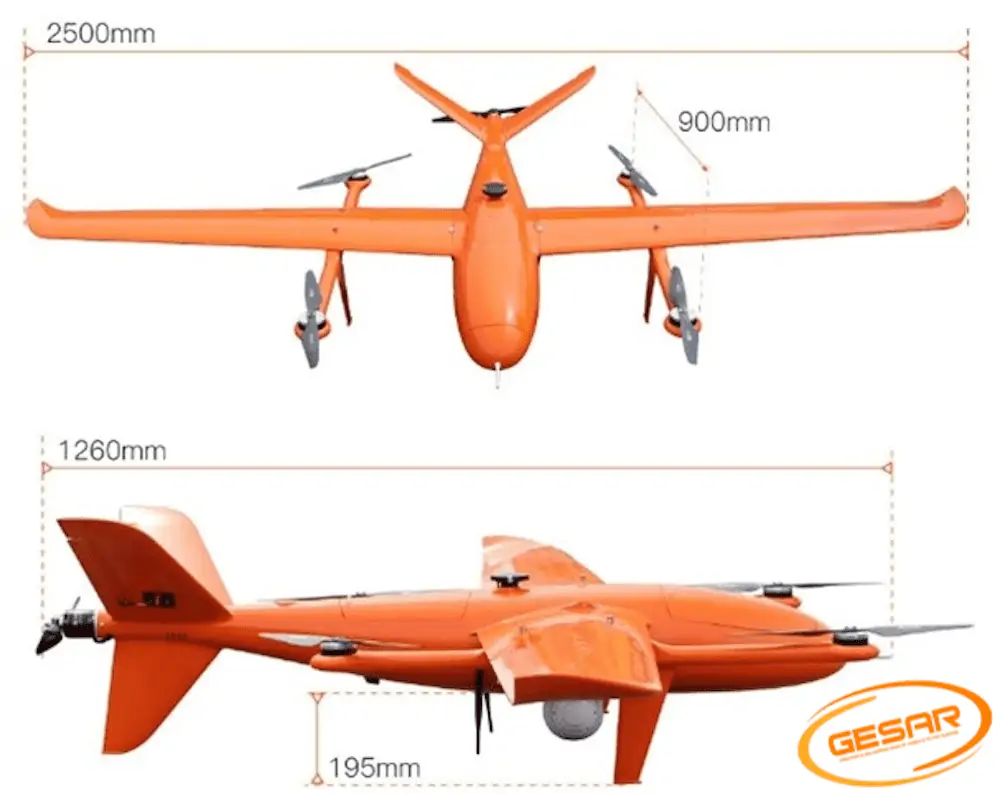 The company's professional VTOL UAV can be customized to match specific customer requirements for security, surveillance, aerial Chemical, Biological, Radiological and Nuclear (CBRN), aerial Explosive Ordnance Disposal (EOD), photography, and search & rescue operations. Equipped with an autopilot the VTOL UAV can be controlled via a hand held monitor or ground station.
With a range of up to 200km, the UAV can operate at a maximum altitude of 3,500 m in a temperature range of -20°C to 45°C. It has a wingspan of 2,500 mm and a maximum payload of 6.92 kg (battery included).
The VTOL aircraft has the ability to take-off and land without the need for a launcher or runway, meaning it can be operated in almost any location. The fixed-wing design provides greater endurance, the ability to cover longer distances, and the option to fly faster, allowing operators to fly for longer and cover more ground when compared to a multi-rotor UAV. 
This story republished from https://www.unmannedsystemstechnology.com/2022/05/gesar-introduces-customizable-vtol-uav/
Aviation - Social Gov originally published at Aviation - Social Gov